IMPORTANCE OF SIGNS FOR YOUR BUSINESS
Signage is one of the effective marketing techniques that businesses in Australia utilize to attract and inform potential customers about the company's products or services. In a competitive industry, this can help your company stand out and make it simpler for people to find and remember your business. In fact, a lot of successful retail and commercial companies in Australia make significant investments in signs to make sure that their message is seen by as many potential clients as possible. Let us check the important benefits of signs for your business.
Benefits of Using Signs for Business

· Attracting attention
Signage can be a powerful tool for businesses to increase visibility and grab people's attention. It's recommended to put your signage in a visible and high-traffic area to make sure it gets noticed. Also, by using contrasting colours, such as black and white, you can make the text and images stand out and make it easier for people to read and notice your sign from a distance. Keep your message brief, to the point, and easy to understand. Illuminated signage can be more noticeable and eye-catching, especially at night or in low-light conditions.

· Brand Exposure and Identity
By displaying your company name, logo, and other identifying details on a well-developed sign, brand recognition can be established. Effective signage helps customers recognize your company brand, establishes an emotional connection, and increases brand exposure by making the brand visible to a large number of people. Especially if you use consistent branding across all signage in all your business establishments, it can create a lasting impression among potential clients. Utilizing various forms of signage, such as digital signs, display graphics, or illuminated signs, can broaden branding options and raise brand awareness. This can keep the brand at the forefront of consumers' minds and make it more likely that they will remember it.

· Communicating information
Signage can be used to convey a brand's messaging, including its mission, values, or taglines. The information displayed on signs should be pertinent to the target audience. Also, using visual cues, such as arrows or symbols, can help reinforce the message and make it easier to understand.

· Increasing sales
Signage can be used to advertise products and services, discounts, or limited-time offers. This can assist in creating a sense of urgency and encourage customers to make a purchase. Reinforced and consistent branding on all signage can help create a loyal customer base and increase the likelihood of repeat business. Signage can provide customers with information about the products or services offered, as well as pricing and availability and that can help customers make informed purchasing decisions and increase the likelihood of a sale.

· Differentiating your business
By using distinctive design, lighting, materials, placement, messaging, and interactive components, businesses may stand out from the competition with the help of unique signage. Businesses can distinguish themselves and draw in more clients by developing a strong visual presence and articulating their special value proposition.

· Cost-effective advertising
By investing in high-quality signage that is customizable, durable, and versatile, businesses can promote their products or services to a wide audience that can continue to deliver results for years to come.
While the upfront cost of signage may be higher than other advertising options, signage is a long-term investment and a cost-effective option in the long run. High-quality signage can be durable and withstand the elements, reducing the need for constant replacement. This can make it an affordable choice for companies who wish to market their goods or services for an extended period of time. As to versatility, signage can be used in a variety of settings, including outdoor and indoor locations. This makes it a versatile advertising option that can be used in a range of different contexts.

· Improving customer experience
Signage can be used to create a visually appealing environment that enhances the overall customer experience. This can include using colors, graphics, and other design elements to create a cohesive and appealing space. It can be used to promote safety, including social distancing guidelines, mask-wearing policies, and other safety measures. This can help customers feel more comfortable and confident in visiting the business. Signs can also be used to promote accessibility for all customers, including those with disabilities. This can include signage indicating accessible entrances, restrooms, and other facilities.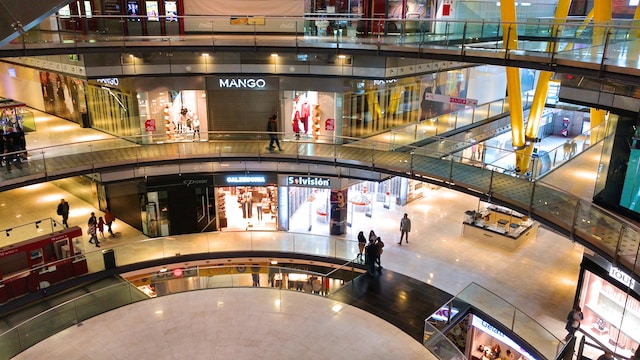 What are the different types of signs available in Australia?
There are numerous varieties of signage to choose from, including:
External signage: Billboards, building signs, banners, and freestanding signs are those that are intended for usage outside business establishments.
Internal signage: Wall signs, directional signs, and lobby reception signs are examples of indoor signage that are intended for use indoors.
Neon signs: These signs use neon gas to produce a bright and vibrant display. In various businesses in Australia, they are frequently utilized for advertising purposes.
LED signs: These signs offer a vivid and energy-efficient display using LED lights. They are frequently employed for marketing, educational, and decorative purposes.
Digital signage: These signs show fascinating content on digital displays. They are frequently used for advertising, informational purposes, and interactive displays. 
Safety signs: These can be warning, directional, wayfinding, or emergency signs. They are all intended to encourage safety.
How do I choose the right sign for my business in Australia?
It's important to carefully evaluate your objectives, goals, and budget when selecting the ideal sign for your business. You may select a sign that effectively advertises your business, increases your visibility, and strengthens your branding efforts by thoroughly considering the purpose, location, branding, regulations, design, and maintenance needs.
What are the legal requirements for signs in Australia?
There are legal requirements for signs in Australia, which vary depending on the state or territory and the type of sign. The following are some general legal requirements for signs.
Building and planning permits: In most cases, you will need a building and planning permit to install a sign on your property. These permits ensure that your sign meets local regulations and requirements, including size, height, location, and lighting.
Occupational health and safety (OHS): Signs used in workplaces must comply with OHS regulations, which include ensuring that the sign is clearly visible, legible, and free from any obstructions.
Australian Standards: Some types of signs, such as exit signs and fire safety signs, must meet Australian Standards to ensure that they are effective and meet safety requirements.
Advertising regulations: There are regulations in Australia that govern the content of advertising signs to ensure that they are not misleading or offensive. These regulations vary by state and territory.
Environmental regulations: Some types of signs, such as illuminated signs, may have environmental impacts and may require permits to ensure that they comply with environmental regulations.
It is recommended to work with a professional signage company that is familiar with the legal requirements for signs in Australia. A professional signage company can help you manage the permit and compliance process and ensure that your sign meets all regulations and requirements.
Can I customize my sign in Australia?
Yes, you can customize your sign in Australia to fit your specific needs and preferences. With customization, you can design a distinctive, bespoke sign that effectively advertises your company and brand. You can choose from a range of materials, including metal, plastic, glass, and wood, depending on your desired look and feel. You can also customize the size of your sign to fit the space and location where it will be displayed.
It is recommended to work with a professional signage company to ensure that your custom sign meets local regulations and requirements. A professional signage company can also offer guidance and advice on the best materials, design, and installation options for your specific needs.
BRANDBOY'S EFFECTIVE SIGNAGE SOLUTIONS FOR YOUR BUSINESS
Implementing the use of signage in the retail and commercial industry can be one of the best decisions to be made by business owners. And to offer you the best signage solutions in Australia, Brandboy is constantly improving the quality and cost-effectivity of the signs and displays to be installed. We provide different signage solutions such as wayfinding, experiential architecture, LED TV screens, video and graphic walls, billboards, banners, customs signs, pylon and fascia signage, and safety signs in your business establishment. 
The Brandboy team can supply and install multiple display screens and digital signage for businesses. We can assist you in transforming spaces and putting up signages with the commitment to delivering the service on time and within budget. 
We also have a proven track record in the installation of signs within retail and commercial stores, shopping centres, trade exhibition sites, corporate firms, industrial sites, entertainment and hospitality facilities, aged-care centres, and public transport infrastructure agencies Australia-wide.
To discover more about how you can adopt high-quality signage and enjoy its benefits, schedule a consultation with Brandboy. Or contact us today at 0451 816 788 or lars@brandboy.com.au, and we'll be glad to assist you.