Property renovation and remodeling are among the effective approaches to improve the functionality of a business facility and to enhance its aesthetic vibe appeal. Carefully implementing renovation or remodelling projects can significantly increase the property value, thus, making it more appealing for potential clients, customers, or investors. It also helps with safety issues and improves the energy-efficiency of the property. Indeed, renovation and remodeling can provide a comfortable and serviceable space to work in.
As bathrooms are essential part of any commercial or retail establishment, property owners must take them to extra consideration when planning refurbishment projects. Well-maintained and functional bathrooms improve employee morale and increase customer satisfaction.

Let's consider some of the finest bathroom remodeling and renovation ideas for businesses as recommended by fit-out companies and bathroom remodeling contractors in Australia.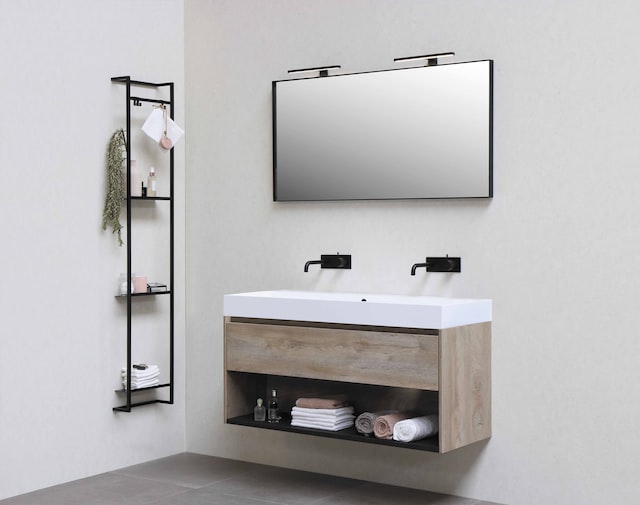 Go for a minimalist style
A bathroom with a minimalist design can create a sleek and modern vibe in commercial and retail businesses. To achieve the minimalistic feature, you can choose neutral colours for the painting of floors, walls, and furnishings. White, beige, grey or other neutral colours can make the bathroom looks clean and simple.
Put only the essential items on the countertop, such as soap dispensers, paper towel holders, and hand dyers. Keep everything tidy and organized and just display what is necessary for daily use.
Choose good lighting
Upgrading the lights in the bathrooms can make the employees and customers more comfortable and at ease. Energy-efficient LED lights can be a good choice to improve the visibility in the bathroom. You can also install task lighting and layered lighting to create a more dynamic vibe. Consider also adding natural light to the bathroom by using skylights or windows. They can create a more even distribution of light to the space.
Organized storage solutions
Consider the use of custom cabinets that can be designed according to the specific needs of your clients and employees. Take into account the size and layout of the bathroom. You might want to install more shelves and drawers above the toilet or over the sink. This allows you to maximize the storage space in the bathroom while ensuring that it is functional and aesthetically pleasing.
Need Assistance on your next Bathroom Renovation and Remodeling Project?
By improving the look and feel of the bathrooms in your business establishment, you can create a more functional and inviting space for your customers or employees. This can help improve their overall experience and establish a more positive impression of your business.
Brandboy can help you in transforming spaces by improving the look and feel of your property. We have a proven track record in helping leading companies with their construction, fit-out, and refurbishment projects, including bathroom renovation at an affordable remodeling cost. Our team specializes in retail store and commercial fit-out and renovation, construction, remodeling, and maintenance. We can be involved in all trades – joinery, signage, carpentry, fixtures, electrical and data cabling, air conditioning, plumbing, painting, glazing replacements, solar panel installation, façade, flooring, roofing, cleaning, digital transformation, and other related services.
Our services involve site audits across all stores and offices, budget and cost analysis, council approval, complete documentation, procurement and maintenance management, remedial works, fire and safety compliance, and end-to-end project management.
Contact us at 0451 816 788 or send us an email at lars@brandboy.com.au to learn more about how we can assist you in the implementation of your fit-out refurbishment projects.