The flooring installation in a commercial and retail space is a crucial factor that can impact the operations of the business establishment. As to the aesthetic attributes, the flooring in a retail or commercial store can have a significant impact on the overall look and feel of the establishment. It helps create a welcoming atmosphere and sets the tone for the type of products or services that are being offered. Also, choosing the appropriate type of flooring can help enhance safety and ensure that the structure facility is able to withstand heavy use over time.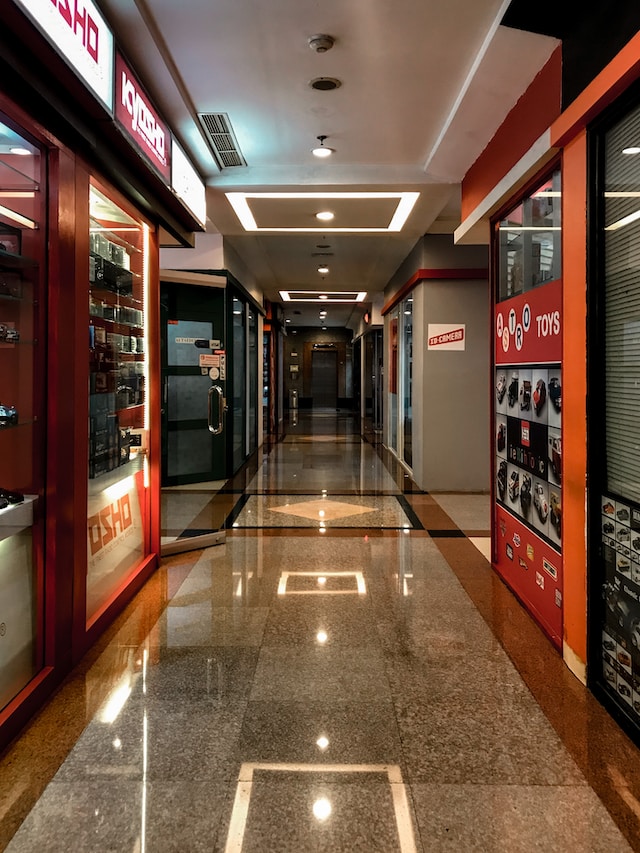 Let's check the practical tips for flooring installation projects as recommended by trusted fit-out companies in Australia.
Choose the right flooring material.
Business establishments usually experience heavy foot traffic, so you need a flooring material that is durable and can withstand wear and tear. Consider using materials such as porcelain tile, hardwood, or vinyl tiles. You need to choose a material that is easy to clean and maintain. Different flooring materials require different levels of maintenance. For example, vinyl and ceramic tiles are relatively easy to clean and maintain, while natural stone tiles require more upkeep. Select also flooring material that is aesthetically pleasing and blends in with your business establishment's overall design. For instance, ceramic tile can give off a more contemporary and chic appearance than hardwood flooring, producing a cozy and welcoming ambience.
Consider budget and cost-effective solutions.
Flooring materials can vary greatly in price, so you need to choose a material that fits your budget. Thus, before you start shopping for flooring materials, determine your budget for the project. This will help you narrow down your options and prevent you from overspending. 
While it's important to stay within your budget, it's also important to choose a high-quality flooring material that will stand the test of time. Don't compromise quality for the price, as this can end up costing you more in the long run.
Hire a professional floor installer.
While it may be tempting to install the flooring yourself, hiring a professional installer can help ensure the job is done correctly. Professional installers have the necessary experience and tools necessary to ensure that the flooring is installed properly. They know how to handle different types of flooring materials and can help you choose the right one for your needs. Experienced installers know the proper installation techniques for different types of flooring materials, and they ensure that floor installation looks great and lasts for years to come. Also, installing flooring can be a time-consuming process, especially if you're doing it yourself. Hiring a professional installer can save you time, allowing you to focus on other aspects of your business.
BRANDBOY – HIGH-QUALITY FLOORING INSTALLATION SERVICES IN AUSTRALIA
For your company to ensure a seamless, effective, and cost-efficient flooring installation process and that your new flooring improves the overall functionality and aesthetics of your business space, proper flooring installation planning is crucial. Hence, it's recommended to ask for assistance to expert floor installers with a wide range of experience in the refurbishment and fit-out industry.
If you're looking for a reputable partner to assist you in implementing your flooring installation project, Brandboy – a fit-out company based in Sydney, Australia – is an ideal choice. 
We have a vast experience in retail and commercial fit-out and refurbishments, renovation, maintenance of facilities and properties, and Head of contract. Our fit-out and refurbishment services include all trades – flooring installation, internal and external painting, glazing and replacements, custom-built joineries, epoxy flooring, internal and external signage, structural repair, waterproofing and tiling, concrete repair, electricals, and other necessary maintenance works which preserve the value of properties. We are the ideal partner in transforming spaces and a company that can provide top-notch commercial and retail fit-out solutions.
Contact us today at 0451 816 788 or send us an email at lars@brandboy.com.au if you'd like to learn more about our retail and commercial office fit-out services.