What Is a Fit-Out?
A fit-out refers to the process of preparing, designing, and furnishing an interior space, such as a commercial office or retail property, to make it suitable for occupancy and business operations. The fit-out process entails a number of requirements and tasks, including space design, carpentry, joinery, electrical and mechanical work, flooring, lighting, walls, and ceilings, as well as the choice and installation of fixtures and equipment.
Fit-out construction is significant in many businesses for several reasons. Fit-out design can be utilized to showcase a company's culture, values, and brand identification. A company can set itself apart from rivals and strengthen its brand in the eyes of customers by designing a distinctive and appealing business space. A well-planned fit-out can also improve a workspace's accessibility and efficiency. Businesses may boost employee performance by providing a space that is welcoming, functional, and favorable to work.
A business property's worth may increase as a result of a professionally done fit-out. Businesses can improve their property's desirability and rental value by constructing a space that is appealing, practical, and well-designed. Commercial property owners or retail business lessors generally take on fit-out projects to design a unique space that fits their specific requirements and conveys their brand identity.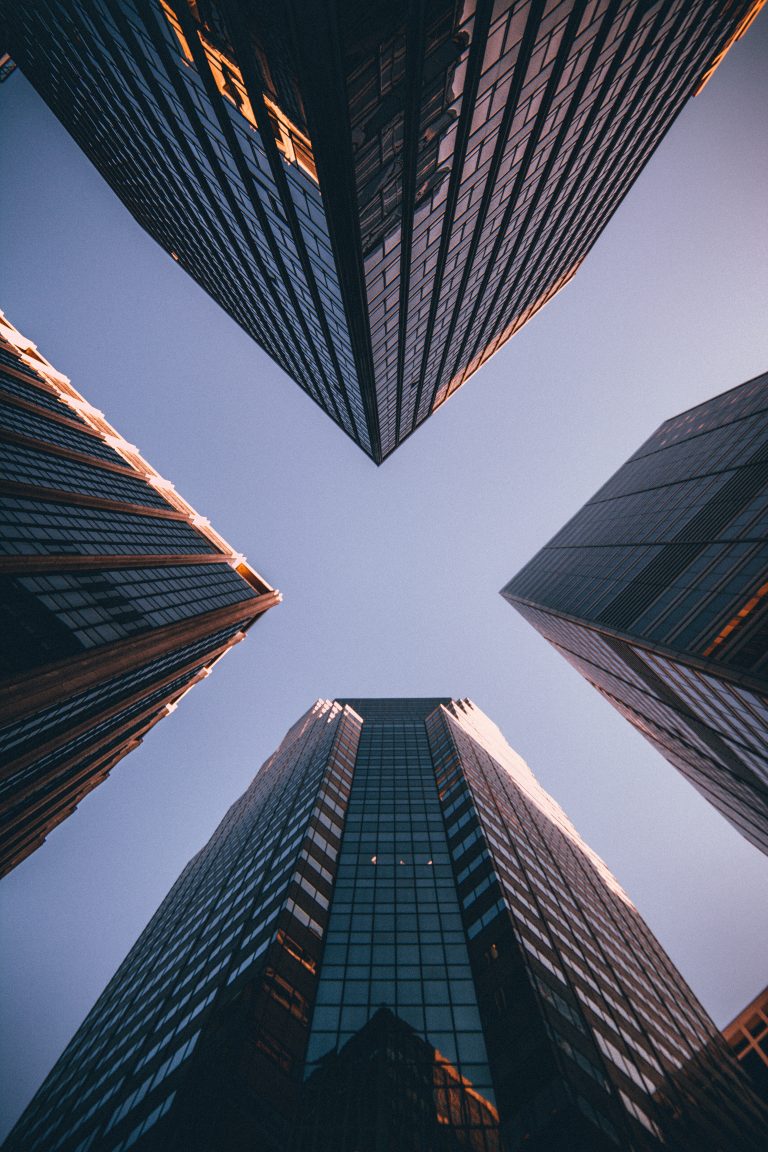 Different types of fit-outs
· Shell and Core Fit-Out
The term "Shell and Core Fit-Out" describes constructing the walls, floors, ceilings, stairs, and exterior facades of a building while allowing the internal fit-out work to be handled by the tenant or lessee.
Property developers or real estate owners that want to offer a basic structure that the tenant can alter to match their particular needs and requirements usually undertake this kind of fit-out. While the developer or landlord supplies the shell and core structure, the tenant is responsible for installing internal sections, electrical and mechanical systems, lighting, coatings, and other fixtures and fittings necessary for the specific use of the space.
Shell and core fit-outs are often used for office spaces, retail stores, and other commercial assets and are typically carried out in new or renovated commercial buildings. With this strategy, the property owner can keep control over the fit-out's quality and standards while giving the occupants the freedom to customize the space that suits their needs.
· Category A Fit-Out
Typically, a commercial facility that is prepared for lease encompasses Category A fit-out. It includes the basic structure of the building, such as floors, walls, and ceilings. This operational unit also includes basic amenities like electricals, lighting, and plumbing installation.
It is intended to give an essential degree of usability and functionality in the commercial space, providing the tenant with a starting point to carry out additional fit-out work to meet their unique demands. In essence, the room is functional but lacks the secondary design elements that would allow it to be used for the purpose for which it was intended.
· Category B Fit-Out
Following the completion of a Category A Fit-Out, tenants or occupiers of a commercial space can customize and complete interior fit-out work. This is known as Category B Fit-Out. This level of fit-out comprises the installation of the tenant's unique requirements, such as partitions, furniture, carpets, IT and data systems, furnishings, and other fixtures and fittings necessary for their particular utilization of the space.
A Category B Fit-Out is done to give the tenant a distinctive space that fits their demands and reflects their corporate identity and culture. This level of fit-out might contain more specialized amenities like conference rooms, breakout spaces, kitchens, and reception areas. It can be planned to create a unique and visually appealing setting. The Category B Fit-Out, which is normally negotiated as part of the lease agreement, is the tenant's accountability, and they are also responsible for its cost and completion.
Things to Consider Before You Start a Fit-Out Project
There are a number of crucial factors you should take into account before beginning a fit-out project in order to guarantee the project's success. The following are some important things to bear in mind:
Timeframe: Determine how long you have to finish the fit-out project in terms of time. Set reasonable timelines and make sure that everyone involved is informed of the schedule and any potential delays.
Budget: A thorough understanding of your project's budget is vital. Set a realistic budget that accounts for all costs, including supplies, labour, and any unforeseen charges, after determining how much money you have to spend.
Purpose: Establish the goal of the fit-out project. Are you seeking to enhance the working environment, boost output, or improve the client experience? Ensure that the project's goal is in line with your company's objectives.
Contractors: Employ competent workers with a track record of completing fit-out projects successfully. Make sure they have the necessary knowledge and expertise required to do the project to your satisfaction.
Communication: Every project needs effective communication to be successful. To make sure that everyone is on the same page, establish open lines of communication with all parties involved, including contractors, designers, and employees.
By considering all of these factors, you can ensure that your fit-out project will be completed effectively, on schedule, and within budget.
Frequently Asked Questions
· Where can I find ideas for an office refurbishment?
There are various platforms and sites where you may find inspiration for your office refurbishment. You can discover inspiration for your workplace renovation from a variety of online tools and websites, such as Pinterest, that provide a variety of inspiration and ideas, including articles, photographs, and design advice. You can also read industry journals, books and publications like Indesign Magazine, Architecture & Design, and Inside Magazine. These publications can provide insights, inspiration, and ideas for your office renovation project and keep you up-to-date on the latest trends and news in office design in Australia.
Also, a lot of design firms have specialization in office refurbishing projects. Based on their previous experiences working with other clients, these companies might offer a lot of inspiration and ideas. On their website, you may look through their portfolio, or you can contact them for a consultation.
· How much does an office fit-out cost in Australia?
The costs of an office fit-out in Australia can vary significantly based on several aspects, such as the size of the office, the degree of customization needed, the kind of materials and finishes used, and the office's location.
A basic office fit-out with little customization and standard finishes might cost between $400 and $600 per square metre, but a more complicated fit-out with high-end coatings and unique features might cost up to $1,000 per square metre or more.
It's vital to keep in mind that these costs are only estimates and may differ significantly from actual costs based on the particulars of your project. Working with an experienced office fit-out business is always a smart choice because they can give you a more realistic quote based on your unique requirements and spending limit.
• What are the typical stages of an office fit out?
A productive and efficient workplace is frequently established through a number of phases that are incorporated into an office fit-out.
The following are the standard phases of an office fit-out: P
Planning and design: This phase involves assessing the office space, determining the demands and specifications of the company, and creating a design strategy that meets those criteria.
Demolition and construction: In order to prepare the area for the fit-out, any existing furniture, fixtures, and fittings must be removed. As needed, new walls, floors, and ceilings must then be built.
Mechanical and electrical work: During this phase, plumbing, heating, ventilation, air conditioning, lighting and other electrical systems are installed.
Joinery and furnishing: Installation of partitions, doors, cabinetry, and other fixtures, as well as the installation of finishes like flooring, wall coverings, and painting, comprises the joinery and finishing stage.
Furniture and equipment: In this stage, items, including desks, chairs, storage options, and audio-visual equipment, are installed.
Testing: During this phase, all systems and apparatus are tested and brought up to the necessary performance requirements.
Transfer and occupancy: This stage involves handing over the accomplished office fit-out to the business, ready for operation.
· What are the key elements to include in the base building in fit-out?
When it comes to base building in fit-out, there are several vital elements that should be included:
Structural components: These include the building's base, sides, roof, and internal framework. These components give the entire structure its fundamental stability and support.
Mechanical system: The heating, ventilation, and air conditioning systems, plumbing, and electrical systems are all considered to be mechanical systems. The upkeep of a comfortable and functional interior space depends heavily on these systems.
Safety features: These comprise emergency lights, fire detection and suppression systems, and exit signage. In an emergency, these elements are crucial for guaranteeing occupant safety.
Insulation and soundproofing: These features help control indoor temperature and lessen outside noise pollution.
Windows and doors: These are important for letting in natural light and allowing access to the exterior of the structure.
Finishes: Interior wall, floor, and ceiling usually need finishes. These components are frequently selected in accordance with the project's particular design objectives and aesthetic preferences because they have a considerable impact on the way the space look and feel.
Base building in fit-out aims to produce a practical and secure basis that can be tailored to the project's particular requirements. You can make sure that your building can meet the requirements of your company or organization by integrating these essential components.
HIGH QUALITY FIT-OUT SOLUTIONS IN AUSTRALIA
Whether you work in the corporate, commercial, and retail sectors or the hospitality, healthcare, and entertainment industries, having an eye-catching well-suited business establishment can be a wise investment. To optimize the return on this worthwhile investment, getting knowledgeable assistance from reputable fit-out and refurbishment companies is essential.
With years of experience in the building and fit-out industries, Brandboy is equipped with qualified professionals and a trustworthy network of workers. We specialize in national and international multi-site rollouts of fit-out, building, and renovation projects across Australia and New Zealand.
We help several leading retail and commercial companies, schools, hotels, aged care and health care facilities, sports clubs, automotive shops, and other business establishments to carry out their fit-out and refurbishment projects.
Brandboy team can be involved in all trades – joinery, internal and external signage, carpentry, fixtures, electrical and data cabling, plumbing, internal and external painting, glazing and replacements, façade, flooring, roofing, and other related services. We specialize in multi-site construction, fit-out, signage, concrete, refurbishment, maintenance, Head of Contract, remedial works, and other fit-out Australia-wide. We have exceptional experience in the design and construction and our team ensures that we meet and exceed your expectations to make sure you gain positive asset improvement on your property network.
Contact us at 0451 816 788 or send us an email at lars@brandboy.com.au to learn more about how we can assist you in the implementation of your fit-out projects.