What are Custom Signs?
Custom signs refer to those that are designed and created according to the particular needs or specifications of a company or business organization. These signs can be little portable or big outdoor displays, and they can be developed from various materials, including wood, metal, plastic, or cloth. They are commonly used for marketing, branding, directional, safety, and educational purposes and can be customized to incorporate particular colours, fonts, and other design components, such as logos, graphics, text, and photos.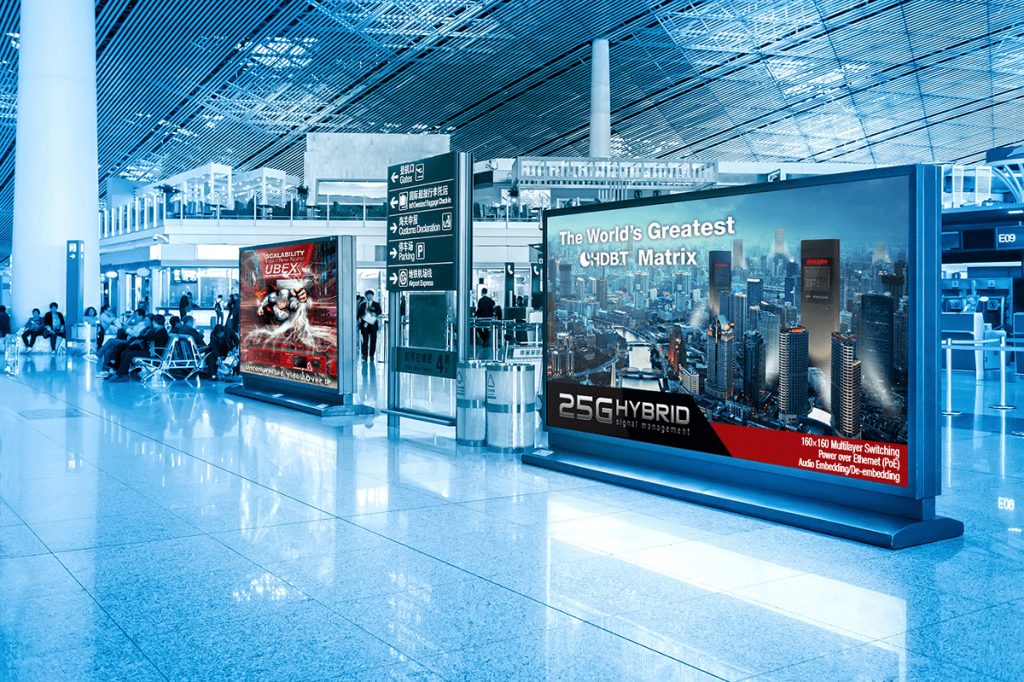 Let's take a look at the essential benefits of custom signs for your business.
Benefits of Custom Signs for Businesses
• Increased brand recognition
Well-designed custom signs can reinforce the company's brand. Keeping custom signage' design and style consistent across all store branches and buildings can help in increasing brand identification. Customers can readily recognize and identify the brand because of the uniformity of design. Custom signs can help differentiate a business from competitors.
By highlighting unique features or products, a business can make its brand more memorable and stand out in a crowded marketplace. It is a powerful method of advertising that can communicate the company's brand message and urge potential customers to avail of its goods or services.
• Better visibility
In a number of ways, custom signs can significantly enhance visibility. Whether a person is strolling or driving, the signs are made to catch their attention. They have distinctive patterns, hues, and fonts that stick out and are apparent. As to visual appearance, custom signs can make a business appear more professional and established, which can help build trust with potential customers. It is therefore important to strategically set up custom signs to improve exposure.
• Improved customer experience
Custom signs can significantly enhance the client experience. For example, they can assist customers in locating their way around a store or an establishment. A better customer experience can be achieved by providing clients with clear directions that will enable them to simply explore the vicinity and discover what they are looking for.
Personalized signage can also give clients important details about a business, such as opening and closing times, contacts, and current promotions. Customers may make informed judgments and feel more secure about their interactions with the company by being given this information. As to the aesthetic features, custom signs can enhance the general appeal of a building. The ambiance can be improved and the customer experience can be made more pleasant and delightful through the signs that are well-designed and strategically positioned.
• Increased sales and revenue
Custom signs can grab the eye of prospective customers and boost foot traffic to a business. As more individuals become aware of the company and have an opportunity to utilize its goods or services, this could end up in a boost in sales and revenue. These signs may encourage repeat business and boost client loyalty, which could ultimately convert into more sales and income.
They can be used to promote deals and promotions, which may encourage customers to make a purchase. Businesses can enhance sales and revenue during specific times by prominently displaying promotional content on personalized signs.
• Competitive advantage
Customized signs can demonstrate a company's originality and ability for innovative thinking. A company can show its dedication to excellence and set itself apart from the competition by utilizing cutting-edge design methodologies, materials, and technology.
Also, the signs can provide a more individualized approach to marketing to particular target markets and customers. A company can broaden its appeal and gain a competitive edge by utilizing language, images, and design aspects that appeal to a specific target market.
• Cost-effective advertising
Custom signs can be an economical advertising choice for businesses. With minimal maintenance, custom signs can last for many years, making the initial cost of producing the sign worthwhile over a lengthy period of time. Compared to other forms of advertising, which may require continuing resources to maintain, custom signs can be highly economical and cost-effective.
Messages can be tailored for particular audiences, which may make custom signage more effective than general advertising campaigns. A company can raise the likelihood that its sign will be seen and taken notice of by concentrating on the requirements and preferences of a certain target market. Custom signs can be created to meet a company's budget, making them a reasonably priced advertising choice. A business can choose from a wide range of customization options, from the size and materials of the sign to the design and format to suit their requirements and budget.
• Greater flexibility
Custom signs provide a great deal of flexibility, enabling you to come up with a distinctive and personalized sign that meets your specific needs. When choosing materials for your sign, keep in mind both its intended use and where it will be placed.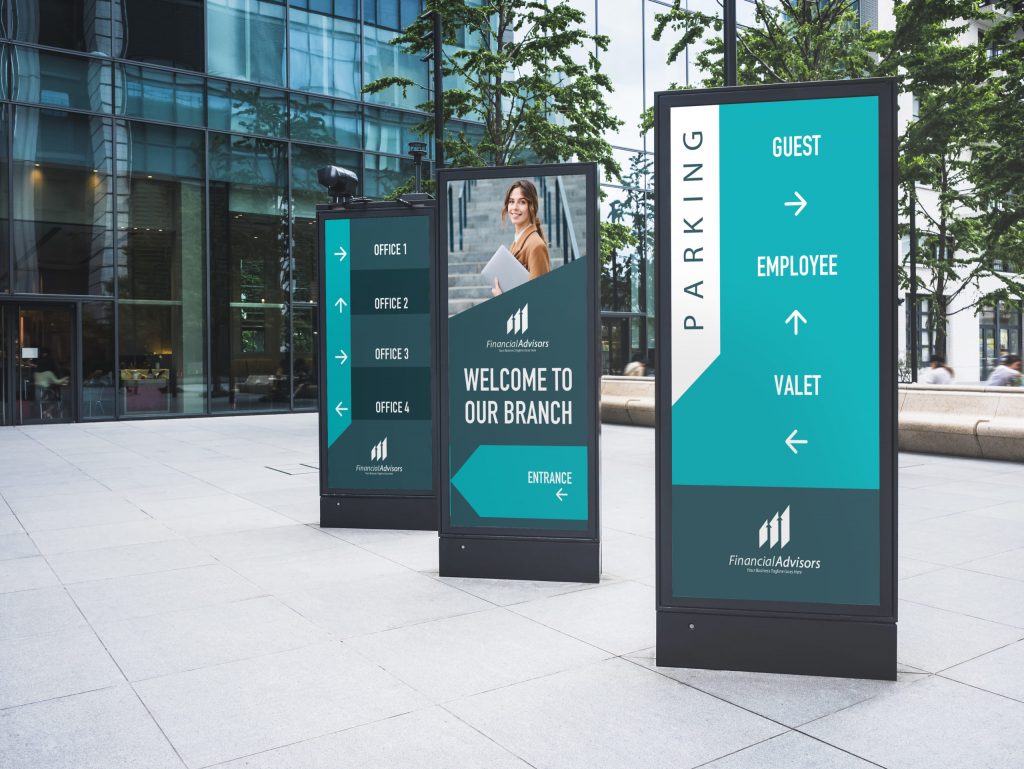 Frequently Asked Questions
• What types of businesses can benefit from custom signs?
Numerous firms in various sectors could benefit from custom signs. Below are a few companies that could gain value from personalized signs.
Retail establishments: Personalized signs can assist retail establishments in drawing clients and advertise their goods or services. Retailers can employ personalized signs to draw attention to special offers, promote brand-new items, or give customers a unique branding experience.
Offices: Custom signage can assist companies in establishing a professional and friendly environment for customers and staff. Company logos, directional information, and inspirational sayings can be displayed on signage in the offices.
Hotels and resorts: Bespoke signs can help these establishments provide visitors with a special and unforgettable experience. You can use signage to advertise your hotel, pointing out its services, and giving instructions to different parts of the premises.
Event locations: Custom signs can aid in promoting forthcoming events and giving participants information. Using signage can help promote event sponsors, point visitors to parking, and foster an uplifting mood.
• What is the cost of custom signs?
The cost of customized signs in Australia can differ significantly depending on a number of factors, such as the size, material, level of design pattern and required quantity of signs. Here are some general ranges for the price of personalized signs in Australia:
Simple vinyl lettering: Depending on the size and complexity of the design, these can be purchased for only $50 AUD for a small sign.
Aluminum or plastic signs: These might cost ranging from $100 and $500 AUD, depending on the dimensions and design.
Illuminated signs: Depending on the size, style, and lighting options, backlit or illuminated signs can cost between around $500 to $2,000 AUD or more.
Digital printed signs: Depending on the size and complexity of the design, these can cost ranging from $100 to $1,000 AUD or more.
It's necessary to keep in mind that these are merely rough figures and that the price of bespoke signs in Australia might differ significantly depending on your organization's unique requirements and the location of the sign provider. It is best to contact a signage business for a quote based on your unique demands and requirements in order to receive an accurate price for your custom sign project in Australia.
• What are the benefits of using custom signs for temporary installations or events?
As they can be produced and put in more quickly and affordably than permanent signage options, custom signs can be a cost-effective alternative for temporary installations or events. They provide a great deal of adaptability by enabling companies to design and produce signs in any size, shape, or style. For temporary installations or events where signage requirements may change often, custom signs are very useful and cost-effective.
• Can custom signs help to establish a unique brand identity?
Yes, customized signs may play a significant role in helping companies develop their own distinctive brand identities. The logo, colors, and other branding components of a company can be included in a custom sign to provide a visible representation of the brand for consumers and new clients.
Custom signage can be used to unify a company's branding throughout all of its sites, aiding in customers' retention of the brand's identity. They can also be used to produce a unique appearance and atmosphere. Businesses can create bespoke signs that are memorable and eye-catching by utilizing distinctive design elements and materials, aiding in the development of a strong brand identity in the eyes of customers.
ARE YOU READY TO GET A QUALITY SIGNAGE FOR YOUR BUSINESS?
Get in touch with us right now to find out more about how Brandboy can assist your business with eye-catching custom signs and display graphics that your clients will appreciate. We specialize in a variety of interior and external signage types, including wayfinding, fascia signage, pylon signage, billboards & banners, LED lightboxes, and experiential architecture signage & graphics. Brandboy has extensive experience working on several signage projects Australia-wide. We have helped in successfully transforming spaces of several leading companies from a variety of sectors, including retail, commercial, healthcare, corporate, and public transport.
You can contact us by phone (0451 816 788), or email (lars@brandboy.com.au), and our professionals will offer top-notch signage solutions that will meet and surpass your expectations thanks to their vast training and experience.