As part of a business marketing strategy, many businesses participate in exhibitions and trade shows to promote their products and services. It has been proven that engagement in an exhibition shows result in an increase in leads and customers. Nevertheless, to stand out among many competitors, it's highly recommended to have a customizable and eye-catching exhibition show display. Let's take a look at some of the benefits of having custom display graphics in your exhibition booths.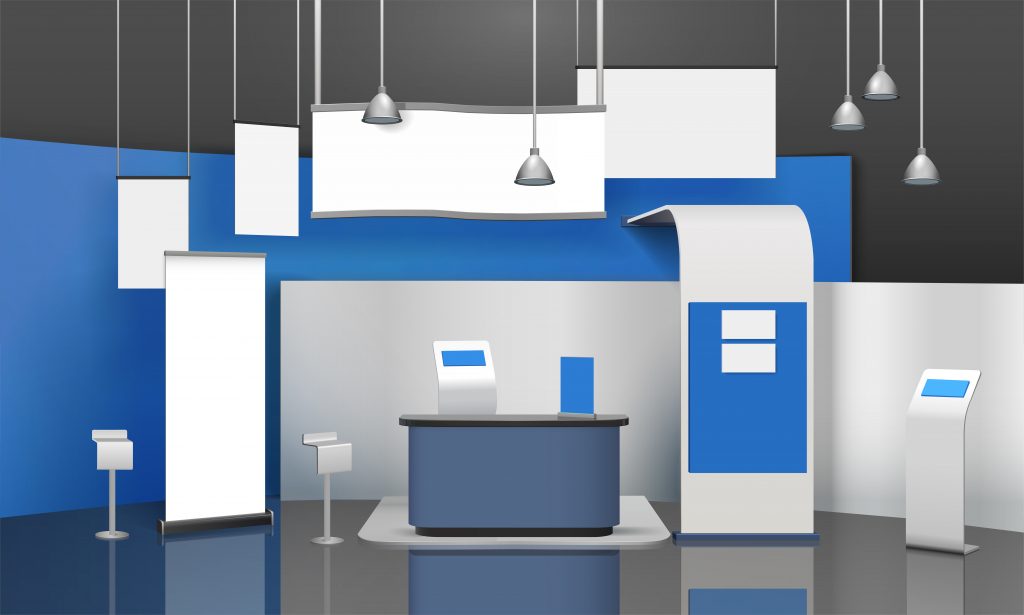 Maximize Brand Awareness
When visitors come to exhibition areas, they're expecting to get a fundamental understanding of the participant's businesses. Simply by looking at the exhibitor's booth, they can have an idea about what you have to offer and how your business works. By having custom signs and display graphics in your booth, you can boost your visibility and optimize the impact of your brand on potential customers. With the right design and layouts of the trade show displays featuring your logo, taglines and images, you can effectively showcase your company's brand, which can leave a lasting positive impression.
Efficient Space Management
With the customizable displays and signs, you're able to save space in your booth which can be intended to accommodate more visitors to your booth. You certainly don't want the exhibition attendees to feel uncomfortable due to the bulky and space-consuming conventional displays. Also, considering the space specifications is particularly important since every exhibition and trade shows have specific criteria for each booth. Therefore, it is highly recommended to take into consideration tailor-fit and flexible displays that may be modified to fit the booth requirements.
Promote Audience Interaction
Custom display graphics are one of the effective ways to draw visitors to your exhibit space and provide them with an interactive customer experience. Digital screen displays, LED walls, and touch screen kiosks are some of the interactive display solutions that effectively pique the interest of potential customers and allow them to navigate your business presentations on their own. The visually appealing and engaging content present in your exhibition booth can increase the visitor's dwelling time and create a memorable experience that will be embedded to their mind for a considerable time.
MAKE YOUR COMPANY STAND OUT IN EXHIBITION SHOWS
Participating in an exhibition set up by many trade show companies can bring lasting benefits to your business. It's a worthy investment that should be part of your advertising and marketing budget plan.
In order to get the most out of this investment, Brandboy can help you in the design and installation of custom display graphics for your exhibition booth. As we specialized in transforming spaces and have considerable experience setting up small and large booths in the exhibition shows Australia-wide, we can do anything when it comes to exhibition and trade show booth displays. Whether it be about portable and architectural displays, graphics, banners, lightboxes, TV monitors, pop-up display materials, custom-built graphics, or even tailor-fit furniture, table tops, counters, and custom floors, we can ensure you that we provide cost-efficient services and quality materials for your exhibition display booth. We can be involved in all trades concerning exhibition and trade shows such as electrical and data, joinery, carpentry, painting, etc. We can also assist you in setting up new raised floors that can be laid down and can be reused for the next exhibition show. Our team can also provide large innovative items from the roof to make sure your displays look different from others and create a significant impact on your booth.
Contact us today at 0451 816 788 or send us an email at lars@brandboy.com.au if you'd like to learn more about our high-quality signage and display solutions.