As physical retail stores are being revived in this post-pandemic period, a number of layout and design trends are gaining traction in the workplace. Many consumers are generally dependent on the new technologies and development emerging in business industries. To make sure you encourage more customers to patronize your retail business, you need to make sure your business establishments and offices are functional and in excellent condition.
Let's check out some of the new fit-out trends in the retail industry this year 2023.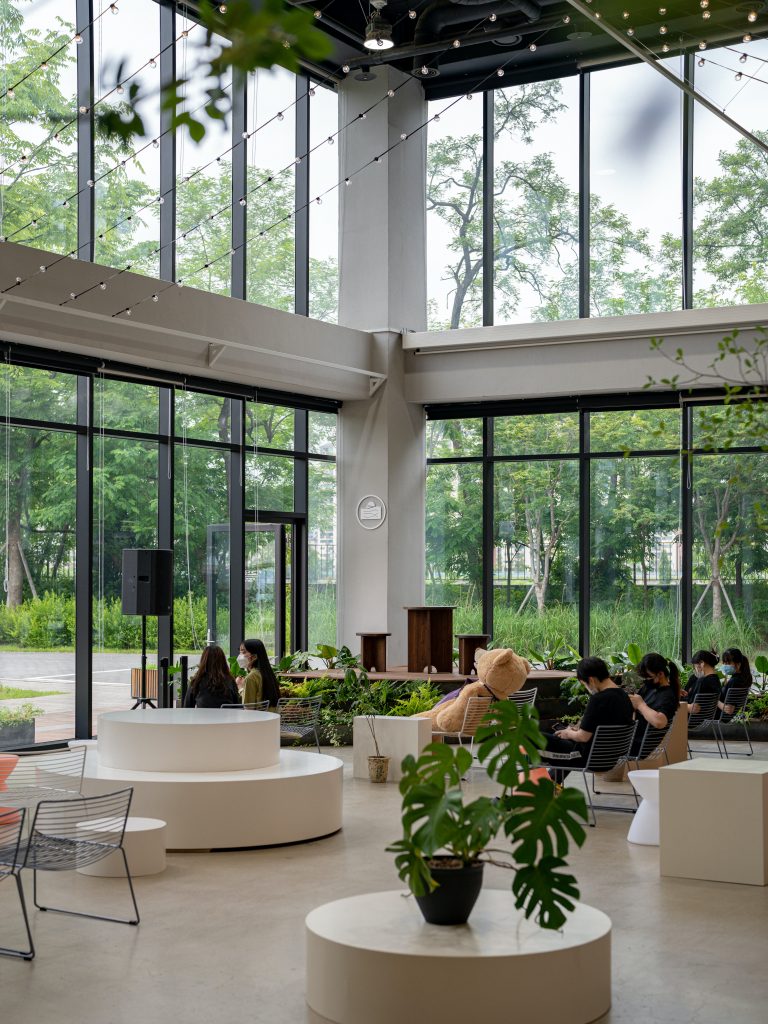 Digital Transformation Technology
Many retail companies are adopting the use of the latest technologies and modern strategies in order to offer a more satisfying experience for their customers and employees. To succeed in the competition in the rapidly evolving digital era, you need to invest in the most recent developments and digitalization of business processes.
For example, retail stores shops and stores can be integrated with systems and software with machine learning capabilities to automate business operations. With cloud-based technology and agile system integration, employees can work efficiently as data information about products and services can be accessed easily. Also, customers can have a seamless stress-free transaction provided with digital initiatives such as contactless payments, automated check-outs, and a QR code assistance approach.
Eco-Friendly Materials
Another important consideration of consumers in choosing a product or service is the reputation of a particular company to the public. Typically, they are drawn to businesses with positive and impactful Corporate Social Responsibility (CSR) commitments, such as environmental protection and conservation. That's why many businesses are now switching to eco-friendly and sustainable materials for their retail fit-out or refurbishment projects.
Therefore, it's recommended to look for fit-out companies with the same vision and goal of preserving the environment through waste reduction, decreased energy consumption, and the use of reusable, recyclable and modular materials.
Improved convenience for customers
To let your customer enjoy a convenient and satisfying in-store shopping experience, you need to take into account the important fit-out guidelines. For instance, consider using gentler lighting that can be more relaxing to the eyes of your customers. Consider also switching to interior painting which creates a cozy and welcoming atmosphere in your space.
Make your retail store and office as comfortable as possible through the organized layout and clean set-up. Consider using custom-joinery furniture to maximize the use of space and to prevent unnecessary distractions.
Experiential Retail
Nowadays, many consumers can explore a company's brand identity by visiting the retail physical stores. They usually enjoy participating in various experiential retail initiatives such as showrooms, pop-up displays, omnichannel offerings, and trade shows. Business owners should also use these strategies to engage their customers and provide additional value to them.
PLANNING FOR A RETAIL FITOUT PROJECT IN AUSTRALIA?
If you're looking for a trusted fit-out and construction company with modern and adaptable strategies, as mentioned above, Brandboy is the right choice. We have a competent and reliable team specialising in fit-our, refurbishment, construction, and maintenance of retail and commercial businesses across Australia. We're also committed in providing our clients with an agile and adaptable digital platform that is globally competitive across many industries, including retail, commercial, transport, construction, government, property management, health, and hospitality sectors.
Included in our retail fit-out services are joinery, signage, carpentry, lighting, fixtures, electrical and data cabling, plumbing, painting, glazing replacements, solar panel installation, façade, flooring, roofing, and other related services.
Learn more about how Brandboy can support you on transforming spaces for your retail fit-out project. Contact us today at 0451 816 788 or send an email to lars@brandboy.com.au.