Every year, modern and innovative trends penetrate the marketing industry, and these advancements are also being adopted in the usage of signage. Especially now that business operations are returning to normal and stringent pandemic restrictions are being lifted, many businesses are again utilizing various advertising techniques to attract people to visit their business establishments.
Let's check some of the prevalent signage trends that can help your business thrive.
3D signage
The design of 3D signage makes it possible to efficiently integrate visual effects and aesthetic impact that can draw more customers. As the 3D animation can make the letterings, graphics, and logos stand out, the signage can easily catch the attention of the people. Many signage companies use different kinds of signage materials, such as aluminium metal, acrylics, plastics, PVC, vinyl, stainless steel, and lightweight foam. They can also strategize the use of vivid colours and textures to bring an appealing vibe to the signages.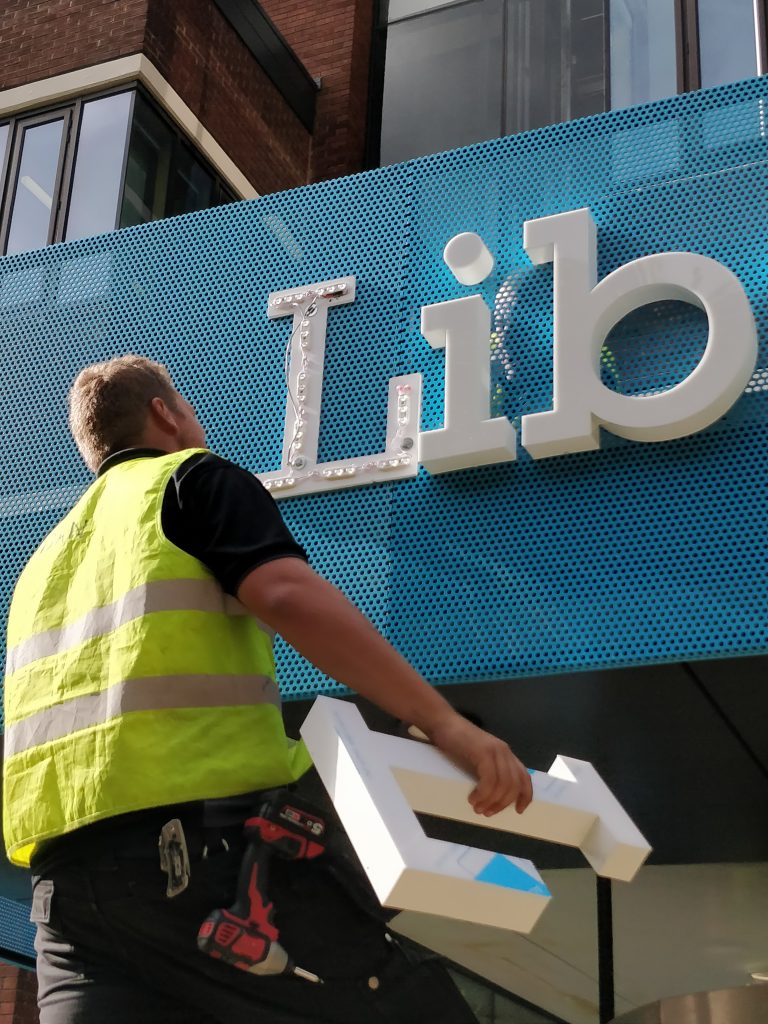 Motion Graphics
Contemporary signage can be integrated with motion graphics and captivating animations. These signages are effective nowadays as static images can be considered dull and boring, especially by the millennials. It is challenging to grab the audience's attention in a fast-paced environment like busy streets, wide shopping centres, and crowded stations. But through the use of engaging and eye-catching motion graphics in your signages, you can promote your brand in an efficient way.
Interactive Customer Experience
Signages with interactive displays help business owners in providing satisfying customer experience and engagement. For example, they can integrate touchscreens into their signages to let the customer scroll and explore the stored company data and information. Or they can also take advantage of the QR Codes, which are very helpful in easy app downloads and information access by simply scanning through their smartphones and mobile devices.
Minimalist design and colours
Having minimalistic style is highly prevalent nowadays . Many customers now are drawn to clutter-free and clean design, consequently they prefer more to look at minimalist signage with clear, concise message.
BRANDBOY AUSTRALIA: HIGH-QUALITY SIGNAGE SOLUTIONS
Through the installation of top-notch signages, Brandboy team has helped various companies in Australia in growing their business. We offer a wide range of signage solutions such as graphic displays, wayfinding signage, experiential architecture, 3D signages, safety signs, informational signage, fascia, pylon, billboards and banners, LED lightboxes, retail shop signage, custom displays, and digital signages. Brandboy is in the right position to provide and install all signages and screens across all retail, corporate, and commercial networks across Australia and New Zealand. Using these digital trends and strategic approaches, your business could generate additional sales and revenue.
Brandboy is composed of reliable signage designers and installers Australia-wide that can assist you in transforming spaces with the commitment to delivering the service on time and within budget. We ensure that our team will keep your company's brand consistency across your network without compromising consistency. We have a proven track record in the installation of signages within various establishments such as retail and commercial stores, shopping centres, trade exhibition sites, corporate firms, industrial sites, entertainment and hospitality facilities, and public transport infrastructure agencies.
Our services include site audits across all stores and offices, budget and cost analysis, council approval, digital transformation projects, procurement and maintenance management, remedial works, project management, and Head of Contract.
If you need expert assistance with your signage installation projects, please reach us at 0451 816 788 or click here to fill out our contact form, and we'll reach out to you as soon as possible! Feel free to get in touch with us anytime to discuss your future signage requirements.