For businesses to thrive, the potential of commercial and retail fit-outs needs to be unlocked. The success of a business can be profoundly affected by a commercial or retail space that has been carefully designed and developed. Unlocking retail and commercial fit-outs is crucial for company growth for several reasons, as follows:
Enhanced Customer Experience: A well-designed commercial or retail shop fitouts makes a good first impression and improves the overall experience for customers. It can aid in establishing a warm and inviting atmosphere that motivates guests to spend more time and money at the business. A better user experience can be achieved by a layout that is both aesthetically pleasing and useful, attractive displays, cozy seating areas, and a user-friendly flow movement.
Branding and Differentiation: A commercial or retail space's design and layout offer a chance to showcase the brand identity and give customers a special and memorable experience. It enables companies to set themselves apart from rivals and develop a distinctive brand identity. Customer loyalty can be strengthened by using consistent branding throughout the physical space, including signs, colour schemes, and design.
Employee Productivity and Morale: Employees benefit from working in well-designed commercial or retail spaces. Employee morale, productivity, and contentment can all be increased by creating a welcoming and practical work environment. A layout that has been optimized with workflow, ergonomics, and access to resources can increase operational effectiveness and expedite procedures, which boosts output and improves customer service.
Flexibility & Adaptability: Having access to commercial and retail fit-outs enables firms to evolve in response to shifting consumer tastes and market trends. Businesses can reorganize their space as needed to accommodate new products, services, or business models through flexible and modular design features. This flexibility makes sure the business can remain up-to-date and adapt to market demands, fostering long-term success.
In a nutshell, unlocking commercial and retail fit-outs is crucial for business growth because it enhances customer satisfaction, boosts revenue, builds brand recognition, increases employee productivity, offers flexibility, and gives businesses a competitive edge. Businesses can boost growth and maintain an advantage in today's competitive market by making improvements to the look and functionality of their physical setting.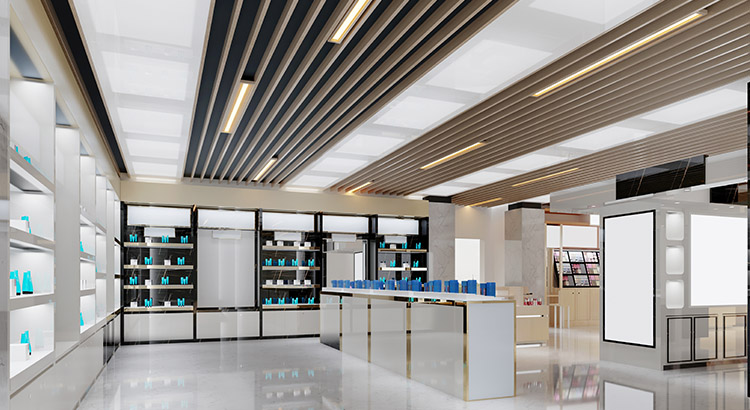 CREATING THE PERFECT RETAIL & COMMERCIAL FITOUTS
· Understanding Your Business's Unique Needs
Clearly state the goals and business objectives for the retail or commercial space. Do you want to boost brand recognition, increase sales, enhance customer satisfaction, or broaden the scope of your business offerings? The style and layout of the space will be determined by the clarity of your main goals.
Learn as much as you can about your target audience. Think about their characteristics, actions, and aspirations. The layout, design, and efficacy of the area will be determined by these details to ensure the space appeals to your target audience.
Examine the workflow and business processes to find areas in which the space might be more effectively used. Take into account how people will use the space, making sure there are no bottlenecks or barriers. Create a plan that will support efficient operations, including easy access to storage spaces, effective check-out counters, and cozy workspaces.
· Planning and Designing Your Fitout
Analyze in detail the space that is currently available. Take precise measurements, make a note of current features, and evaluate any limitations or restrictions. To provide a solid basis for the fit-out design, take into account the layout, architectural components, and structural requirements.
Determine the precise functional requirements for your company. These comprise spaces like product displays, customer assistance kiosks, storage areas, personnel workstations, conference rooms, and amenities. Establish the ideal space allocation for each function, and make sure that the flow and accessibility are efficient.
Focus on offering your customers a satisfying and enjoyable experience. Think about the general atmosphere, lighting, acoustics, and aesthetics. Include aspects that correspond to your brand's image and generate the desired feelings. To improve the whole experience, pay attention to customer touchpoints, including entrance areas, product displays, and check-out stations.
Integrate your brand's visual identity into the interior design of the space. Choose materials, colours, textures, and signage that express the character and principles of your brand. Building brand recognition and creating a strong relationship with customers requires consistent branding throughout the area.
Create an efficient strategy that allows for easy movement of both clients and employees. Consider the client journey while establishing discrete zones for various product or service categories. By removing obstacles, establishing logical pathways, and positioning crucial elements in strategic locations, you can enhance the business flow.
Establish the technological needs of your company. Take into account technologies like point-of-sale systems, digital signage, interactive displays, and others that can improve customer experience and streamline processes. Consider including power outlets, networking, and security systems in your infrastructure plans.
Include environmentally friendly design principles and energy-saving equipment in your fit-out. Think about HVAC systems, eco-friendly building materials, and energy-efficient lighting. This can lead to long-term economic savings in addition to reducing the impact on the environment.
· Choosing the Right Contractors and Suppliers
To assist you in making wise choices, take into account the following:
Research and recommendations: Find reliable contractors and suppliers in your area by conducting in-depth research. Ask for referrals from friends, coworkers, or people in your business who recently completed work on projects like yours. Online testimonials and rankings might also offer insightful information.
Experience and knowledge: Seek out suppliers and contractors with a wealth of knowledge in commercial and retail fit-outs. They must possess a track record of accomplishing tasks that are comparable to yours. Examine their portfolio to be sure they have the knowledge and experience needed to fulfil your unique requirements.
Select vendors and contractors with expertise in commercial and retail environments. These experts are aware of the particular obstacles and factors that must be taken into account when designing environments for businesses that are both practical and aesthetically pleasing. Solutions with more specialized knowledge can be more effective and efficient.
Licensing and Certification: Confirm that contractors have the necessary authorizations, permits, and insurance. By doing this, they can ensure they adhere to safety and regulatory requirements. Suppliers must deliver goods of the highest quality that meet all legal requirements and industry standards. For certificates or membership in professional groups, request credentials.
Collaboration and Communication: A successful fit-out project requires effective teamwork and communication. Select suppliers and contractors who can properly comprehend and communicate your vision and who are proactive, responsive, and equipped to do so.
Price comparison: Request thorough estimates and offers from a variety of vendors and contractors. To make sure that the pricing structure is fair and competitive, compare costs, the extent of the task, and the included services. However, keep in mind that quality and knowledge are equally significant aspects, so the cheapest solution is not necessarily the best.
By carefully selecting contractors and suppliers based on their experience, knowledge, references, and reliability, you can ensure a successful commercial and retail fit-out project that matches your vision, timeline, and budget needs.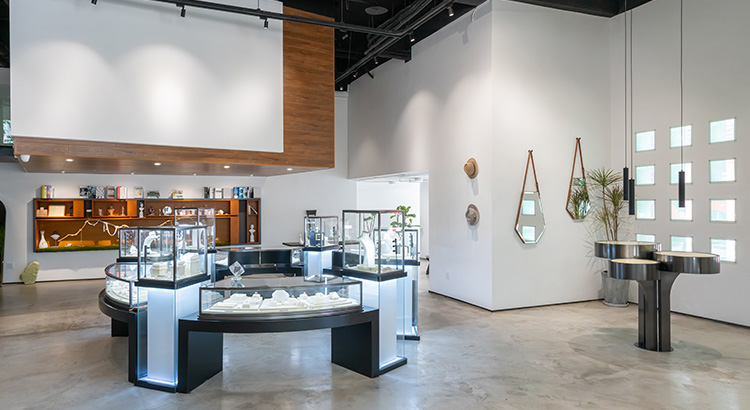 Monitoring Progress and Post-Fitout Evaluation
· Showcasing Your Brand Identity through Fitout Design
Schedule regular site visits to check the progress of the building or fit-out. This allows you to monitor the progress of the work, resolve any concerns or difficulties as they arise, and ensure that the project is on track in accordance with the agreed-upon timeframe and requirements.
Maintain open lines of contact with your contractors and suppliers throughout the duration of the project. Engage in periodic discussions to receive updates, talk about any adjustments or alterations, and verify that everyone is on the same page with the project's goals. To avoid delays or misconceptions, address any issues or challenges as soon as possible.
Track progress, timetables, and milestones with project management tools or software. These tools can assist you in monitoring the overall status of the project, identifying any bottlenecks, and facilitating good communication and collaboration among all stakeholders.
Review the fit-out design concepts and plans on a regular basis to verify that they appropriately reflect your brand identity. Examine whether the chosen materials, finishes, lighting, and furniture complement the aesthetics of your brand and the desired customer experience. Make any necessary revisions or provide feedback to ensure that the design conveys the essence of your brand.
Maintain a cooperative connection with the designers participating in the fit-out project. Make your brand identity and expectations clear to them, and encourage them to share their ideas and views on how to effectively incorporate your brand. Review and provide comments on design revisions on a regular basis to guarantee brand consistency.
· Leveraging Technology for an Integrated Fitout Experience
Implement smart building systems that provide real-time monitoring and control of various aspects such as lighting, HVAC, security, and occupancy. These systems can help optimize energy usage, enhance security measures, and provide data insights for better decision-making.
Utilize digital signage and interactive displays to engage customers and communicate your brand messages effectively. These dynamic displays can showcase promotions, product information, and interactive experiences that capture attention and drive customer interaction.
· Regular Maintenance
Conduct routine inspections to detect any problems or areas that need to be addressed. Check for loose fittings, damaged surfaces, malfunctioning equipment, and evidence of wear and tear. To maintain cleanliness and hygiene requirements, surfaces, fixtures, and equipment should be cleaned on a regular basis.
Address any maintenance or repair needs discovered during inspections as soon as possible. Timely repairs avoid further damage and preserve the safety and functionality of your fit-out. Consider quick replacements if any equipment or fixtures are beyond repair.
Frequently Asked Questions
· Why is commercial excellence important?
For businesses, commercial excellence is essential because it generates competitiveness, revenue growth, client satisfaction, operational efficiency, and market expansion. It enables companies to navigate volatile market situations, capitalize on new possibilities, and lay a solid platform for long-term success.
· What are the pillars of business growth?
The pillars of business growth include strategy and planning, innovation and differentiation, market and customer focus, sales and marketing, operational efficiency, talent management, financial management, customer retention and loyalty, partnerships and alliances, and continuous improvement and adaptability. These pillars collectively contribute to long-term business growth by driving the development of clear strategies, fostering innovation, understanding customer needs, driving sales and marketing efforts, optimizing operations, nurturing talent, effectively managing finances, retaining customers, forming strategic partnerships, and embracing a culture of continuous improvement and adaptability.
LOOKING FOR HIGH-QUALITY FIT-OUT SOLUTIONS IN AUSTRALIA?
Whether you work in the corporate, commercial, and retail sectors, or the hospitality, healthcare, and entertainment industries, having an eye-catching, well-suited business space can be a worthwhile investment.
Brandboy has years of experience in the construction and fit-out industries, as well as a reliable network of personnel. We specialize in national and international multi-site rollouts of office and shop fit-outs, building, and refurbishment projects across Australia and New Zealand.
We assist various top retail and commercial companies, schools, hotels, aged care and healthcare institutions, sports clubs, automobile shops, and other business establishments in transforming spaces with their fit-out and renovation projects.
Joinery, internal and exterior signage, carpentry, fittings, electrical and data cabling, plumbing, internal and external painting, glazing and replacements, façade, flooring, roofing, and other associated services are all possible with the Brandboy team. We specialize in multi-site building, fit-out, signs, concrete, refurbishing, maintenance, Head of Contract, remedial works, and other related services.
To learn more about how we can help you with the implementation of your fit-out projects, call us at 0451 816 788 or drop us an email at lars@brandboy.com.au.