Making the first impression is one of the situations that you can't do repeatedly. And as many people would agree, the first impression lasts. It takes a long time to reverse the impact of the first few seconds of experience and observation. Therefore, business owners who greatly value the reputation of their company must pay close attention to the layout design and construction of the space that typically seen first by their clients – the lobbies and receptions.
To create a favourable lasting impression to your clients, take note of the following tips and guidelines for retail and commercial lobby design and fit-out.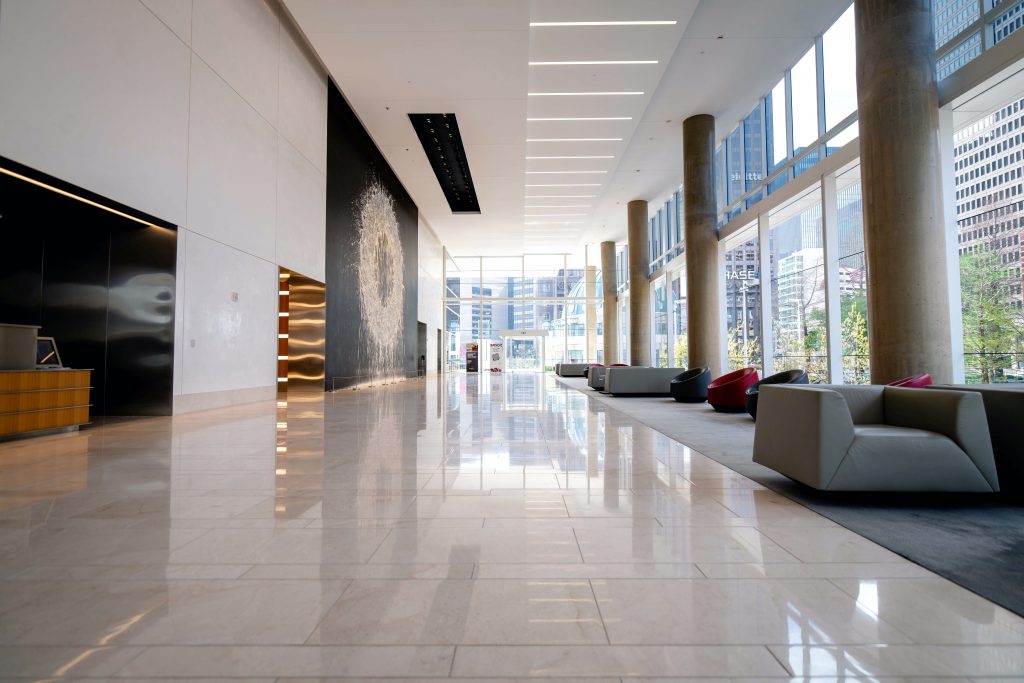 Functionality and Space Optimization
While clients and customers may appreciate the aesthetic appeal of your business establishment's office lobby and reception, they inevitably place a higher value on how functional the spaces are and how they can use the area for their convenience. On this account, it's crucial to consider the needs of your visitors. Do they have sufficient space to sit comfortably while waiting for their business to be completed? Are there clear internal signages that can help them for easy navigation of specific areas such as reception desk, elevators, bathrooms, or conference hall? 
By taking into account the various type of visitors you anticipate coming to your business space, you may strategically identify the different functions that your office reception area can serve.
Reflection of the Company's Brand 
As you think of effective ways of welcoming your current clients and potential leads to your business space, try sending them the right message about your brand through the displays and graphics that will be present in your lobbies and receptions. The visual representations, including the colour schemes, need to be consistent with the company's brand story and style. Even the furniture, lighting, and equipment you put in the lobby and reception can be carefully chosen and even be custom-made in accordance with the company's brand design. Having an accurate reflection of your brand in your reception area can set your customers' appropriate mood and expectations towards your business.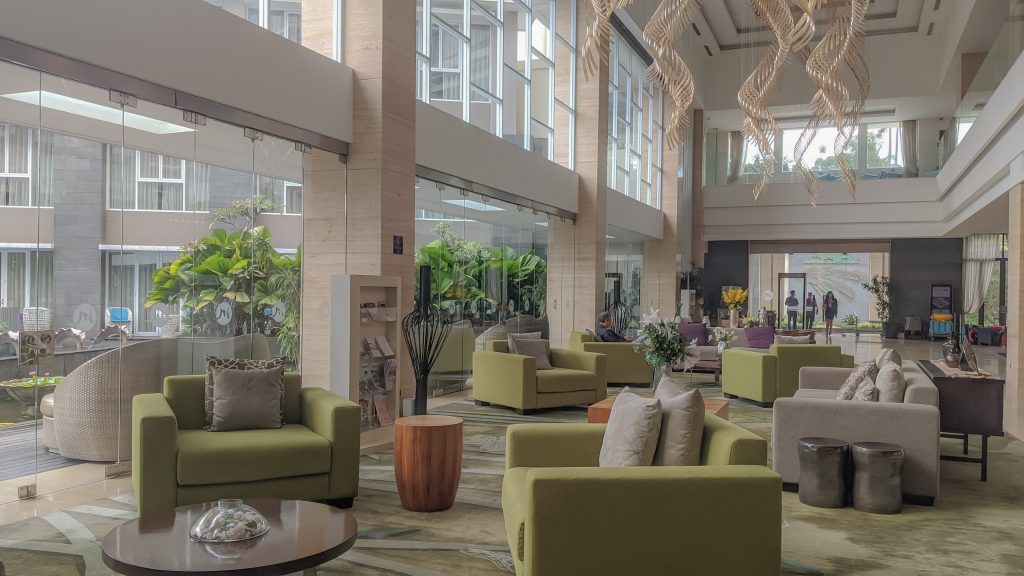 Comfort and Productivity
When people visit your business establishments, not all their concerns or inquiries can be catered to immediately. You surely want to ensure that they have a satisfying experience and be convenient as possible as they stay first in the reception area. It's good to have books, magazines, and other reading materials related to your industry, as well as valuable amenities like power outlets and accessible Wi-Fi. You can also go the extra mile in impressing your visitors by putting a coffee counter machine or water station in the reception area to provide some refreshments to them.
GET STARTED WITH YOUR LOBBIES AND RECEPTION FITOUT
Even if you're in the corporate, commercial and retail business or the hospitality, healthcare, and entertainment industry, having an impressive and optimal lobby and reception can be a wise investment. To maximize the return on this worthy investment, it's essential to seek expert guidance from reputable fit-out and refurbishment companies.
Consider the top-notch services of Brandboy Australia. We are one of the leading fit-out companies in Australia, specializing in the refurbishment, construction, and design of several business spaces, including lobbies and receptions. Brandboy caters to a wide range of industries and help them in transforming spaces of their office reception, hospital or hotel lobby, and many more. We also provide services in the design and implementation of the lobby and bathroom refurbishments of tower lobbies owned by property owners (ex. superannuation funds). Our team in Brandboy can be involved in all trades – fit-out and refurbishment, joinery, signage, carpentry, fixtures, electrical and data cabling, plumbing, painting, glazing replacements, solar panel installation, façade, flooring, roofing, digital transformation, and other related services. We have exceptional experience in office receptions fit-out services, including retail and commercial fit-out, office reception design and construction that meet and exceed your expectations to make sure you gain positive asset improvement on your property network.
Contact us at 0451 816 788 or send us an email at lars@brandboy.com.au to learn more about how we can assist you in the implementation of your lobbies and receptions fit-out and design.