For a company to stay more competitive in the retail industry, shopping centre renovation is essential and should be given extra consideration. Customers tend to avoid visiting shopping centers that look outdated and worn-out. Retail shopping centres that fail to adapt to changing consumer preferences can be at risk of becoming ineffective and may go out of business.
Thus, updating the look and feel your business establishment through retail shop refurbishment and renovation can increase customer retention and draw in new ones. The necessary transformations to be implemented can also improve efficiency in the business and boost property value.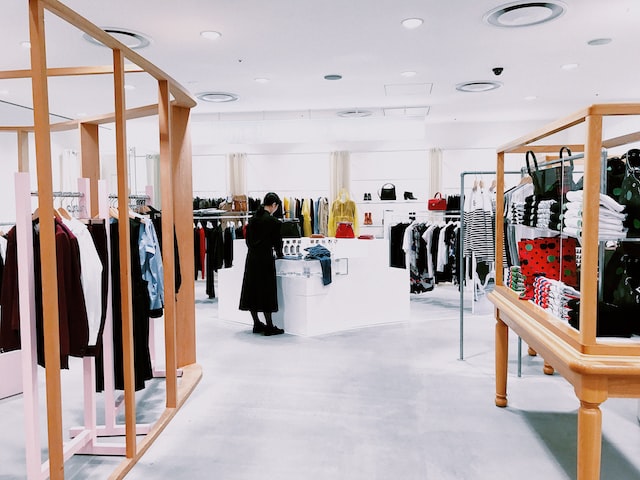 Check out the following vital renovation strategies for retail shopping centres and shop fitouts in Australia.
Refresh the shop exterior
Customers first notice the exterior of shopping centres, and it can have a significant impact on their perception of the store and their likelihood of entering and making a purchase transaction. Thus, it will help if you make an extra effort to make it more welcoming and attractive. By installing clear and updated signages and adding window displays, you can highlight products and services which can draw customers inside the store. You can also transform your shop's exterior with a fresh coat of paint. It's important to select colour palette that is aesthetic and complimentary to the goods or services being offered.
Upgrade the Lighting
Good lighting is necessary for every retail shopping centre to improve the visibility and appearance of the establishment. You can consider upgrading to energy-efficient LED lighting can save money on electricity costs. It also enhances the overall appearance of the shopping centre. LED lights can be used to highlight specific storefront elements or create a particular atmosphere. It's vital to make sure that the shop is adequately lit, especially in spaces like entrances, walkways, and parking lots. Customers can feel comfortable and secure, and accidents can be avoided with the help of adequate lighting. Consider also choosing lighting fixtures that are consistent with the design and brand of the company.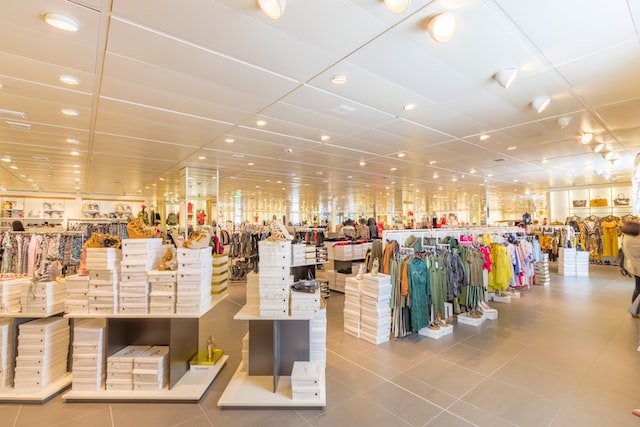 Adopt minimalism
Consider incorporating minimalistic features on your business establishment to promote simplicity and tidiness. You can use sleek furniture and furnishing, simple lighting features, and clean-lined architecture.
Embrace technology
To attract more customers, especially the millennial generations, you can incorporate more digital technology such as interactive displays and apps, smart digital screens, QR codes, and digital advertising.
Prioritize on Sustainability
Sustainable business practices can result in cost savings and draw in clients that care about the environment. Think about using sustainability techniques like energy-efficient equipment and water-saving fixtures. Also, shopping centres can reduce waste by implementing recycling and composting programs, encouraging shop tenants to reduce packaging waste, and providing options for shoppers to recycle or dispose of waste properly. You can also incorporate good landscaping that will enhance the curb appeal of the renovation project. By adding greenery, flowers, and leaves, you can give the retail space a natural and welcoming look.
TAKE AN EXTRA LEAP ON YOUR RETAIL SHOP RENOVATION PROJECT
Although renovating a retail shopping centre might be a challenging undertaking, it can also turn out to be a wise long-term investment. If you're looking for a reliable retail refurbishment contractor online to assist you in implementing your retail shop or office renovation project, Brandboy – a fit-out company based in Sydney, Australia – is an ideal choice.
We have a wide range of experience in commercial and retail refurbishments, renovation, and maintenance of facilities and properties. Our fit-out and refurbishment services include painting, glazing and replacements, custom-built joineries, epoxy flooring, signage, structural repair, waterproofing and tiling, glazing and replacements, concrete repair, electricals, and other related services. We specialize in retail shop and office fit-out in multi-site projects Australia-wide. We are the ideal partner in transforming spaces and a company that can provide top-notch commercial and retail fit-out solutions.
Contact us at 0451 816 788 or send us an email at lars@brandboy.com.au to learn more about how we can assist you in the implementation of your renovation projects.
Search for a retail fit out company near me or shop refurbishment near me, and we'll be ready at your service.