Importance of Signage for Business
Signage plays a significant role in attracting potential customers to your business and communicating important details about your products or services. It is a valuable tool for building awareness and visibility for the company's brand. Clear and well-designed signs can also create a favourable impression of your business. It will help your clients to easily navigate your business establishments, thus enhancing the customer experience and satisfaction. Appropriately-situated signage can also help in increasing sales as it can effectively influence customer purchasing behaviour, encouraging people to buy a product or avail of service on the spot.
Indeed, signage is an essential component of any company's marketing plan. Let's now learn about the different design principles for effective signage for businesses in Australia.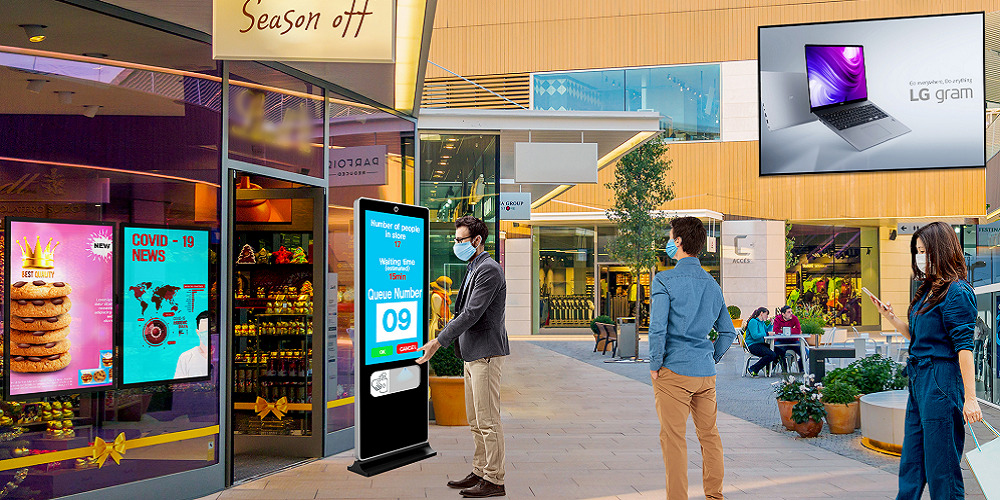 Design Principles for Effective Signage
• Legibility
Customers will only be able to understand the message of the signage if they can easily read it, and in that case, the sign's intended function will be defeated. Consider using a font that is easy to read and large enough to be clearly readable from a distance. Avoid using too many fonts, as this can make the text complicated and difficult to understand.
• Contrast
It's important to choose the right colours to create high contrast for signage. Examples of effective high-contrast combinations are black text on a white background or white text on a black background. These contrasting colours can make the signs easy to read and highly visible. Also, colours that are vivid and very saturated tend to produce more contrast than pastels.
A sign's contrast needs to be suitable for the distance from which it will be seen. For instance, a sign seen from a distance may need greater contrast to be visible, whereas a sign seen up close may benefit from less contrast for easier reading.
• Simplicity
Potential clients are more likely to notice and comprehend a simple, straightforward signage with a clear message. The message should be crystal clear and concise, containing the most vital details in the least feasible words. It's important to refrain from utilizing excessive wording or adding extraneous details that may make the sign cluttered and challenging to read.
• Branding
Incorporating the company's branding features in your signage can support brand identity and make a strong first impression on potential customers. Since a brand's logo is frequently its most identifiable component, it should be prominently placed on the signage. Make sure the logo is noticeable and put it in a visible area.
To give the sign a consistent look and feel, also use the colours connected to the brand. Utilizing the brand's colours consistently helps support brand recognition and awareness. Select suitable materials that complement the overall image and quality standards of the company. Best-quality materials can aid in giving the sign a more upscale look and feel while reinforcing the brand's overall quality standards.
• Hierarchy
When it comes to signage, hierarchy refers to the order in which the information is presented, with the most crucial information standing out the most. By facilitating the client's quick comprehension of the most crucial information, a clear hierarchy can increase the sign's effectiveness. Make sure the most crucial information is presented in an obvious and conspicuous manner. This could be the brand name of the company or the headline item being promoted. Additional significant information may be printed in a smaller font size or placed lower on the sign.
You can also utilize visual components like colour, font size, and positioning to establish a hierarchy that directs the viewer's attention to the most important information first. By using hierarchy in signage design, businesses can create signs that effectively convey their message and make a lasting impression on potential customers.
• Consistency
It's necessary to make sure that the design elements are consistent across all signs and other marketing collateral, such as flyers, business cards and publications. To reinforce the voice and tone of the brand, use consistent messaging on all signage and advertising collaterals. Use consistent design elements, such as the logo, layout and style of the text and graphics, to create a cohesive look and feel.
• Target audience
Signage should be created with the target market in mind, carefully considering things like their age, gender, hobbies, and needs. These can help to assess the appropriate tone and style of the sign. Take into account the target audience's requirements, including any specific issues and concerns that can be employed in deciding on the sign's message.
• Purpose
Before setting up signages for your business, it's essential to identify the purpose or objectives. You might be considering putting up informational signage that can be used to convey important details like instructions, warnings, or protocols. Or your goal is to use advertising signs to promote your products or services. And you might as well think of wayfinding signage that helps people to identify and navigate your business establishment.
Defining a sign's purpose is crucial since it ensures that it will be useful and suitable for the target audience. It may be confusing or deceptive if the signage's purpose is unclear, which can result in annoyance, waste of time, and even safety risks.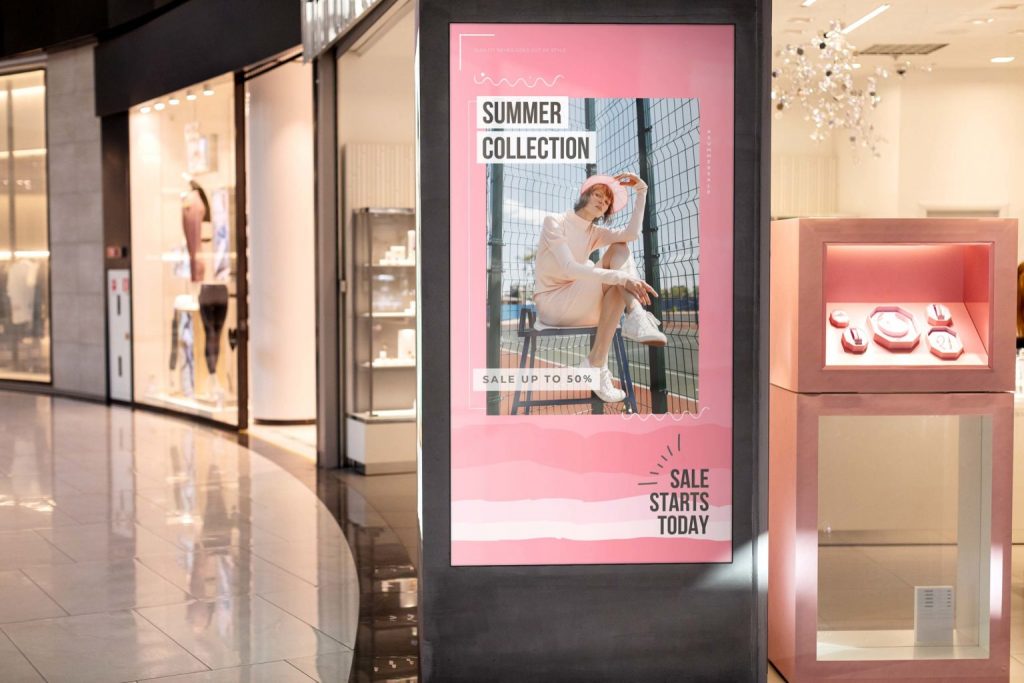 Frequently Asked Questions
• Why is effective signage important for a business?
By investing in effective signage, a business can improve customer satisfaction, boost revenue, and raise visibility. It also draws attention to the company's brand, improves navigation, advertises goods and services, and sets the company apart from competitors.
• What are some common mistakes to avoid when designing signage for a business?
Some examples of errors that can be avoided include cluttered design, inconsistent branding, poor readability, and lack of contrast. By avoiding these common mistakes, businesses can create signage that is effective, visually appealing, and cost-efficient.
• How can I ensure that my signage is visible to customers?
Consider where the signage should be placed for best results. Put your signs somewhere so that your target audience can clearly see them. Try using backlighting or other lighting effects to make your signage visible, especially during nighttime.
• How can I make my signage stand out and grab customers' attention?
Use large and bold fonts that are easy to read from a distance. Choose bright and contrasting colours that will stand out from the background. This will make your signage pop and draw clients' attention. High-quality images and graphics should be used, and they should be pertinent to your brand or message. Your signage might benefit from displays to make it more memorable and eye-catching.
• How can I ensure consistency in my signage design?
Specify the visual components of your brand, such as your logo, colour scheme, font choice, and other design features, in a style guide. Your signage designers will use this guide as a resource to make sure that all of their work reflects your brand. Working with a professional signage designer and installer can help to ensure that your signage is consistent and professional-looking. They can help to create a style guide and templates that reflect your brand and ensure consistency across all of your signage.
• How can I create effective wayfinding signage for my business?
Start by mapping out your office space, noting all of the doors and exits as well as important spots like the stairwells, bathrooms, and elevators. The sites where wayfinding signage is required can be found with the aid of this. Avoid using technical phrases or industrial jargon; instead, use plain, uncomplicated language that is simple to grasp. Use symbols and icons to make your business easier to navigate. Especially for international visitors or people who speak other languages, symbols and icons are easier to understand than words.
NEED ASSISTANCE IN SETTING UP HIGH-QUALITY SIGNAGES IN AUSTRALIA?
By installing high-quality signage in different offices, shops, stores, centres, facilities, and business establishments, Brandboy has assisted numerous retail and commercial businesses in increasing their customer base and sales. We offer a wide range of signage solutions, including exterior and interior signs, wayfinding or directional signs, experiential architecture, safety signs, educational signage, fascia, pylon, billboards and banners, LED lightboxes, retail store signs, and digital signages.
We are capable of managing a project from beginning to the end, which may require things like site audits, council approval, documentation, and engineering reports. Our company is made up of reputable and experienced signage designers and installers who work across Australia. Brandboy can help in transforming spaces by installing effective signages and we are dedicated to providing the service within the scheduled time and on budget.
Brandboy team can be involved in also in all trades – exterior and interior fit-out construction and refurbishment, joinery, carpentry, fixtures, electrical and data cabling, plumbing, internal and external painting, glazing and replacements, solar panel installation, façade, flooring, roofing, digital transformation, and other related services. We have exceptional experience in office fit-out services, including retail and commercial fit-out, building design and construction that meet and exceed your expectations.
If you're interested in learning more about our signage installation services, schedule a consultation with Brandboy or contact us at 0451 816 788 or lars@brandboy.com.au.