In the dynamic landscape of interior design, Australia is a leading centre for innovative and adaptable spaces where creativity meets functionality. The art of transforming spaces has taken a revolutionary turn with the infusion of cutting-edge furniture fit-outs. From sleek corporate offices to cozy and vibrant hotels, the Australian design sector is characterized by its ability to seamlessly blend aesthetics with practicality.
This blog aims to highlight the interesting realm of creative furniture fit outs as we explore the core of Australia's design revolution. Come along on an exploration of the newest trends of office fitout design and the ways in which these designs affect our day-to-day living as we embrace the integration of aesthetics and functionality in the dynamic and constantly changing Australian design landscape. Learn how specific furniture layouts are essential components that define the character of spaces and create a pleasing balance between style and function rather than just decorative pieces.
The Evolution of Furniture Fit-Outs
• Historical Perspective
A unique historical narrative influenced by cultural adjustments and design evolution is shown by Australia's transition in furniture and fitouts. Early colonial Australian furniture had a distinctly colonial style that prioritized practicality over fancy design. The widespread use of cedar furniture was one obvious trend, which was indicative of the wood's accessibility in the area. Functionality was taken into consideration when creating objects like cedar chests and tables, which matched the conservative demands of the colonists.
• Modern Trends
In the latter half of the 20th century, Australia experienced a seismic shift in furniture and fitout trends, bringing in the contemporary design era. Embracing the principles of minimalism and functionality, Australian designers started to move away from the ornate styles of the past. The mid-century modern style became more popular with its emphasis on simplicity and its use of geometric shapes and clear lines.
One notable modern trend is the incorporation of technology into fitout and furniture designs. The use of electronic technology in smart furniture has made it a signature element of contemporary interior design. These developments, including sofas with integrated speakers and tables with wireless charging capabilities, smoothly merge the digital and physical domains.
Australian designers and leading furniture fit-out companies are pioneers in crafting home office and commercial office furniture that enhances living experiences through smart and connected solutions, contributing to the dynamic evolution of modern design in Australia. In this ever-changing landscape, technology plays a pivotal role in reshaping daily life, and these innovative fit-out solutions exemplify the seamless integration of functionality and connectivity.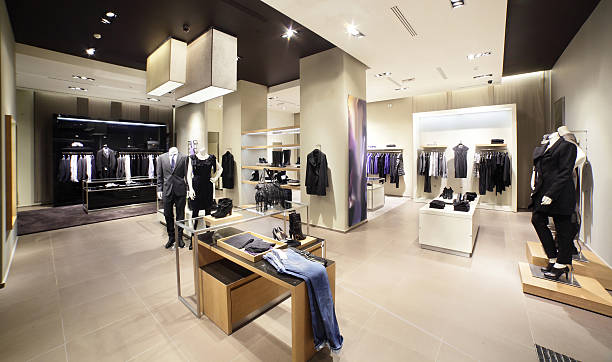 Innovative Designs for Modern Spaces
• Multifunctionality
The emphasis on multifunctionality has transformed the way we interact with our internal spaces, from creatively designed furniture that fulfils numerous functions to spatial layouts that enhance versatility. This focus on multifunctionality goes beyond specific components to include complete interior design concepts.
The idea of multifunctionality has emerged as a keystone in contemporary office design, transforming conventional work areas into flexible and dynamic settings. The goal is to maximize space for a variety of professional activities. This includes multipurpose workstations that seamlessly incorporate technology and adaptable furniture arrangements that support both individual focus and collaborative gatherings.
Office design innovations go beyond the physical arrangement and include technological integration to improve multifunctionality. The traditional workplace is changing as a result of smart office solutions like interactive collaboration hubs and flexible desk systems with built-in charging stations. By supporting different work patterns, these designs not only increase efficiency but also foster a more vibrant and interesting workplace atmosphere.
• Ergonomics and Comfort
Because ergonomics and comfort have a direct impact on employee well-being and productivity, they are important considerations in the design and selection of office furniture fitouts. The goal of ergonomics in the workplace is to design an office setting that is customized to each individual's needs, taking into account things like posture, mobility, and workspace arrangement. This relates to the design of desks, chairs, and other components in office furniture fitouts that encourage good body alignment and lower the possibility of musculoskeletal problems. An ergonomic workstation with height adjustments, lumbar support adjustable chairs, and strategically positioned keyboard and mouse all help create a cozy and beneficial work environment.
• Eco-Friendly Materials
Eco-friendly materials have become an essential consideration in furniture fitouts to comply with sustainable practices and lessen the environmental effect of office environments. The use of recycled or reclaimed supplies is one important factor. Recycled wood, metal, or plastic furniture reduces the need for new materials while also keeping trash out of waste disposal facilities. Furthermore, the use of sustainably and ethically acquired products guarantees that forests are managed in a way that promotes biodiversity and prevents extinction.
Furthermore, establishing an eco-friendly working space requires the use of non-toxic, low-emission materials. Furniture fitouts crafted from materials that contain little to no volatile organic compounds (VOCs) enhance indoor air quality and make workplaces healthier for workers. This strategy not only promotes environmental preservation but also shows a dedication to the planet's and its inhabitants' well-being.
YOUR RELIABLE PARTNER IN FURNITURE FIT OUT PROJECTS
With the innovative approach to creating distinctive functional spaces in Australia, Brandboy emerges as a game-changer in the dynamic field of interior design and furniture fit-outs. For those looking for creative alternatives for their furniture fit-out needs, Brandboy stands out as a dependable partner because of our dedication to quality and keen awareness of contemporary design trends.
The ability of our team to combine style and functionality in a seamless manner is one of our main strengths. The company defies convention and pushes the limits of design to create environments that are both aesthetically pleasing and functionally useful. Brandboy is an expert in providing furniture fit-outs that satisfy a variety of objectives, whether it be designing modern commercial setups, comfortable domestic interiors, or cooperative workspaces.
Furthermore, our dedication to innovation is demonstrated by the materials we use, which are eco-friendly and sustainable. In response to the growing importance of environmental considerations in design, Brandboy adopts a proactive approach by integrating eco-friendly components into furniture fit-outs. This guarantees that clients can enjoy fashionable spaces with a low environmental impact in addition to meeting the growing demand for sustainable practices.
We can be a reliable partner for any business looking to improve their spaces since we consistently deliver innovative and unique concepts, with each project serving as evidence of our dedication to superior design. With a keen eye for current trends and a resolute commitment to client satisfaction, Brandboy is well-positioned to make a lasting impression on Australia's furniture fit-out industry.
Call us at 0451 816 788 or send us an email at lars@brandboy.com.au to learn more about how we can assist you with the implementation of furniture fitout projects.